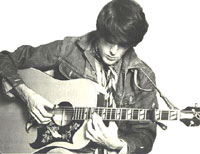 Peter C. Johnson arrived in Cambridge in the fall of 1968 and helped to pave the post-Club 47 music scene by begging bar owners to let him play music live. He was the first act to appear at both the legendary Casablanca and the Back Room of the Idler (where future stars like The Cars, Patty Larkin and Bill Morrissey honed their skills), and he was among the first wave of performers to appear at Jack's, The Inn Square Men's Bar, Swifts, and Club Zircon. Peter helped to introduce other acts to these clubs, and a new musical community (including other pioneers like James Montgomery, Bonnie Raitt, and Chris Smither) began to thrive.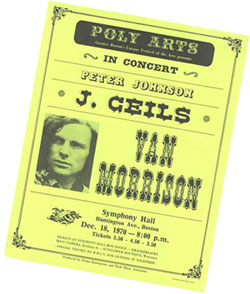 "They were heady days," Peter says. "I was managed by Dick Waterman (who also handled Bonnie Raitt), and he would show up at places like the Casablanca with blues legends like Son House and Fred McDowell. It was absolutely surreal! There'd be a group of Harvard boys in tuxedos at a table next to Son House! Then a gang from Charlie's Kitchen would come in and start a big fight. It was glorious." During this time, Johnson opened shows for Van Morrison at Symphony Hall, Cat Stevens, The Velvet Underground, Townes Van Zandt, and the J. Geils Band.
Soon, a band began to take shape. The Manic Depressives included John Payne (best known for his flute and sax work on Van Morrison's "Astral Weeks" and Bonnie Raitt's "Give It Up") and W.C. Handy award winner and slide guru Paul Rishell on guitar. The band worked extensively opening shows for Bonnie Raitt, and they became the house band at the legendary Joe's Place, where they regularly opened for blues giants like Howlin' Wolf. "We just about lived in the place," Peter says. "We rehearsed there and we ate there.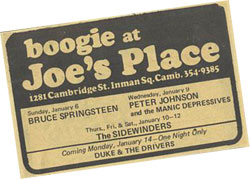 I remember playing back to back nights with a relatively unknown Bruce Springsteen, who needed to borrow all of our mikes. Sadly, Joe's Place burned down. After four years on the road, Peter Johnson and the Manic Depressives debunked following a fist fight at a wedding reception gig.
more history>>>